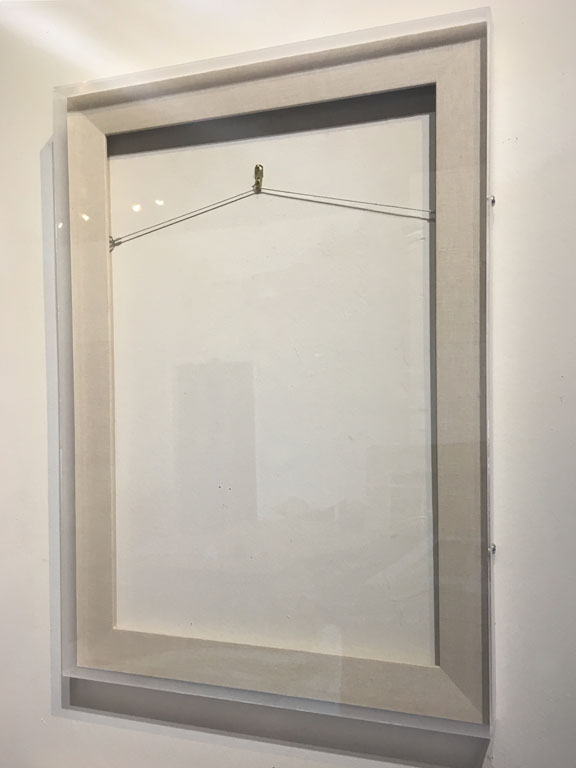 They come with a 2 1/4" wide linen covered wooden frame that will accept a piece of artwork into the rabbet.
The space for the artwork is 1/8" to 1/4" larger than the stated artwork size and the visible window for the artwork is 1/4" to 1/2" smaller than the stated artwork size.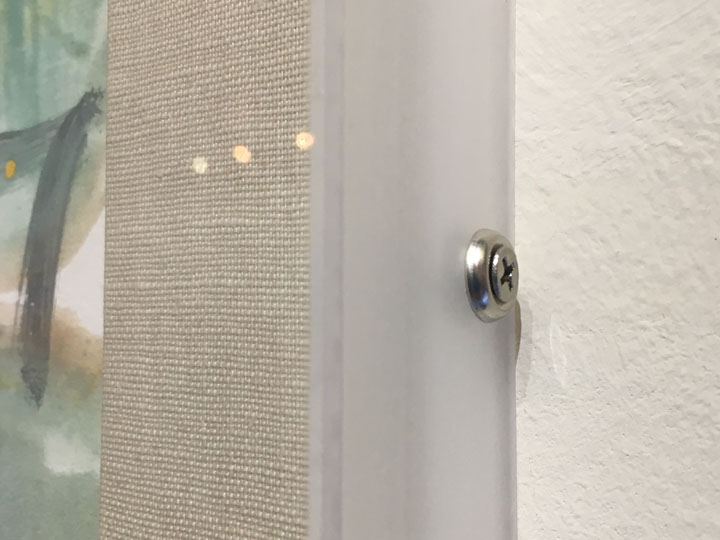 They have a minimum amount of screws with counter sunk washers fixing the acrylic box to the frame.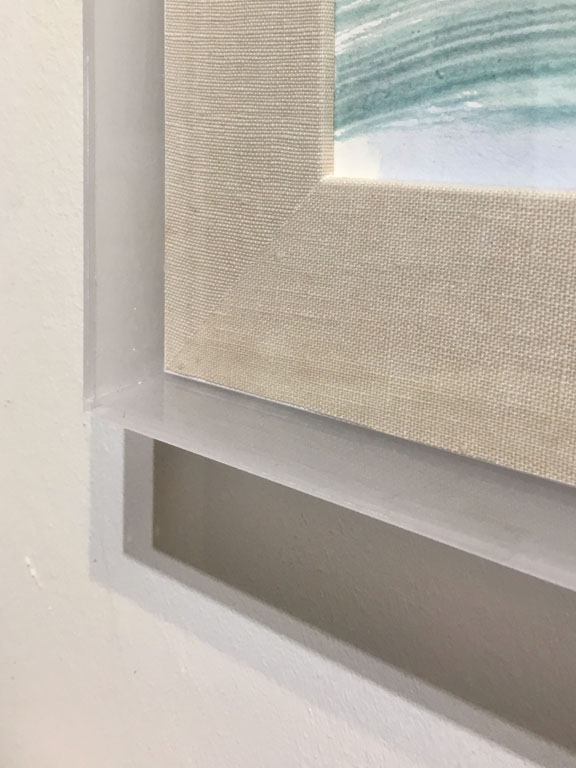 1/8" acrylic sheet is used to make the box with a linen covered wooden frame holding the artwork.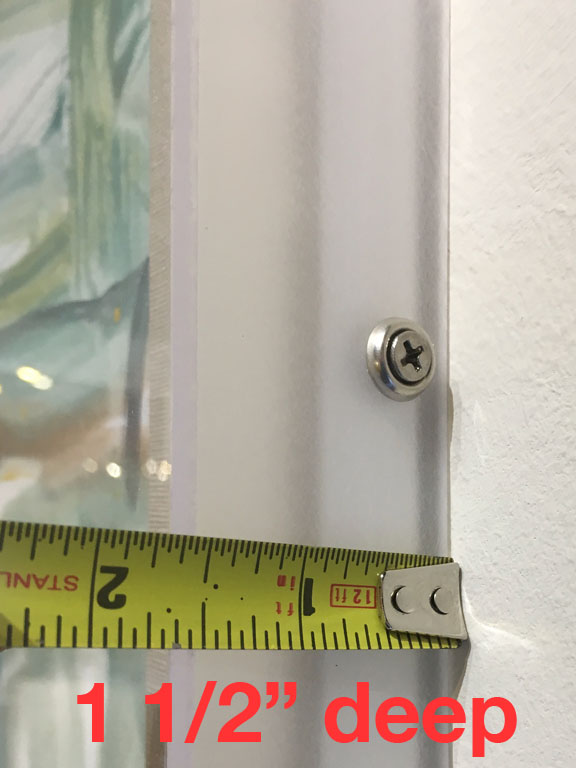 The acrylic box sides are 1 1/2" deep and are frosted.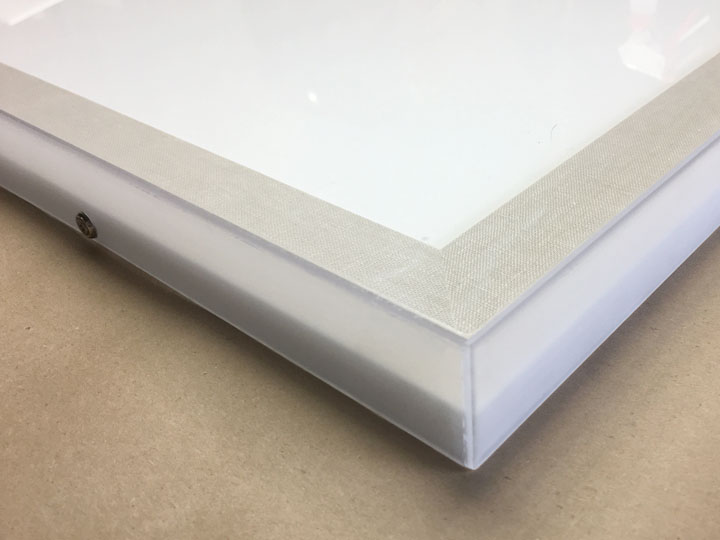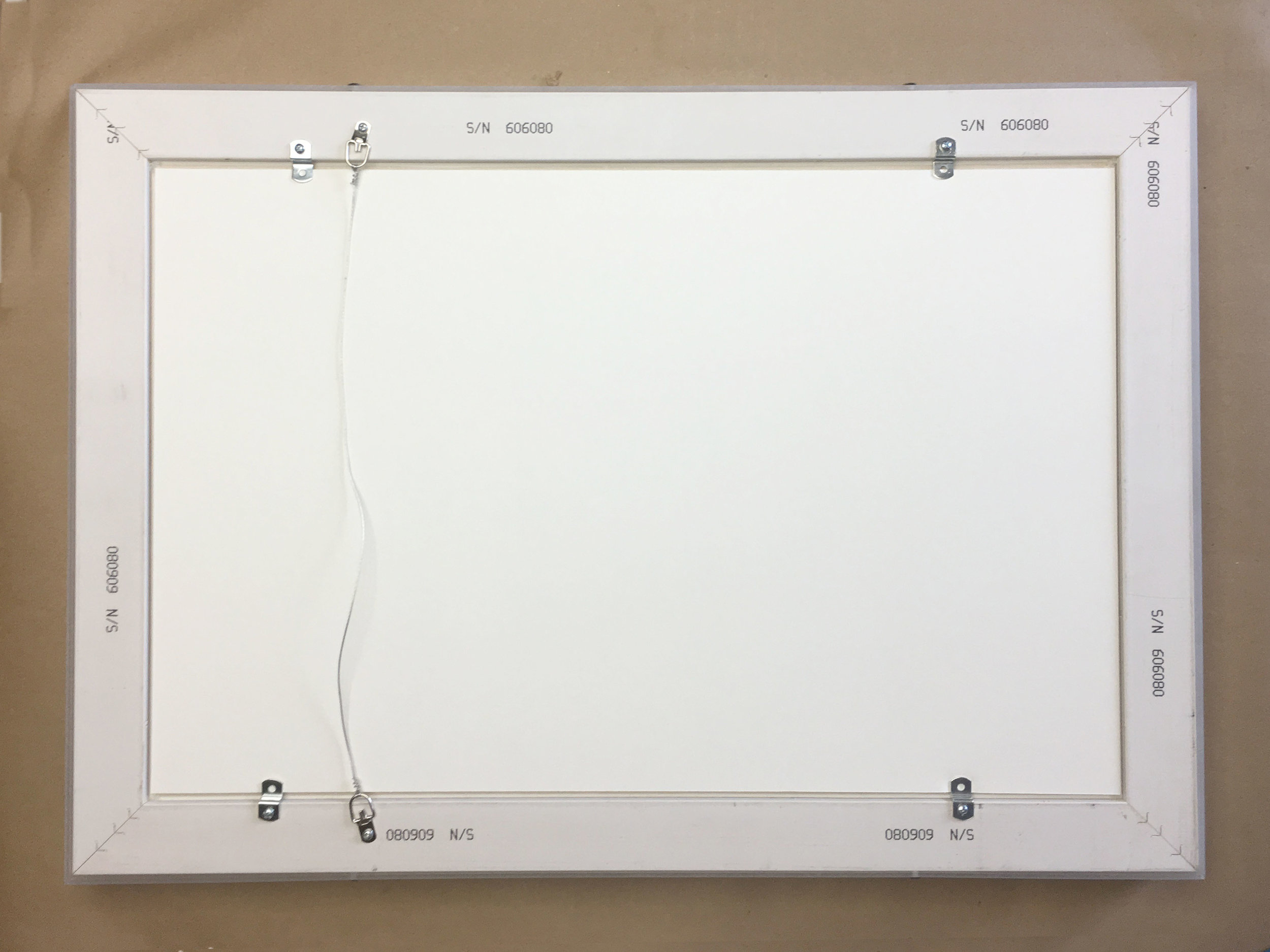 The frame comes with hanging wire suitable for both horizontal and and vertical plus offsets fittings for holding in artwork. The offsets allow for a variety of artwork thicknesses to be framed.
You will need a Phillips screwdriver to put artwork in the frame.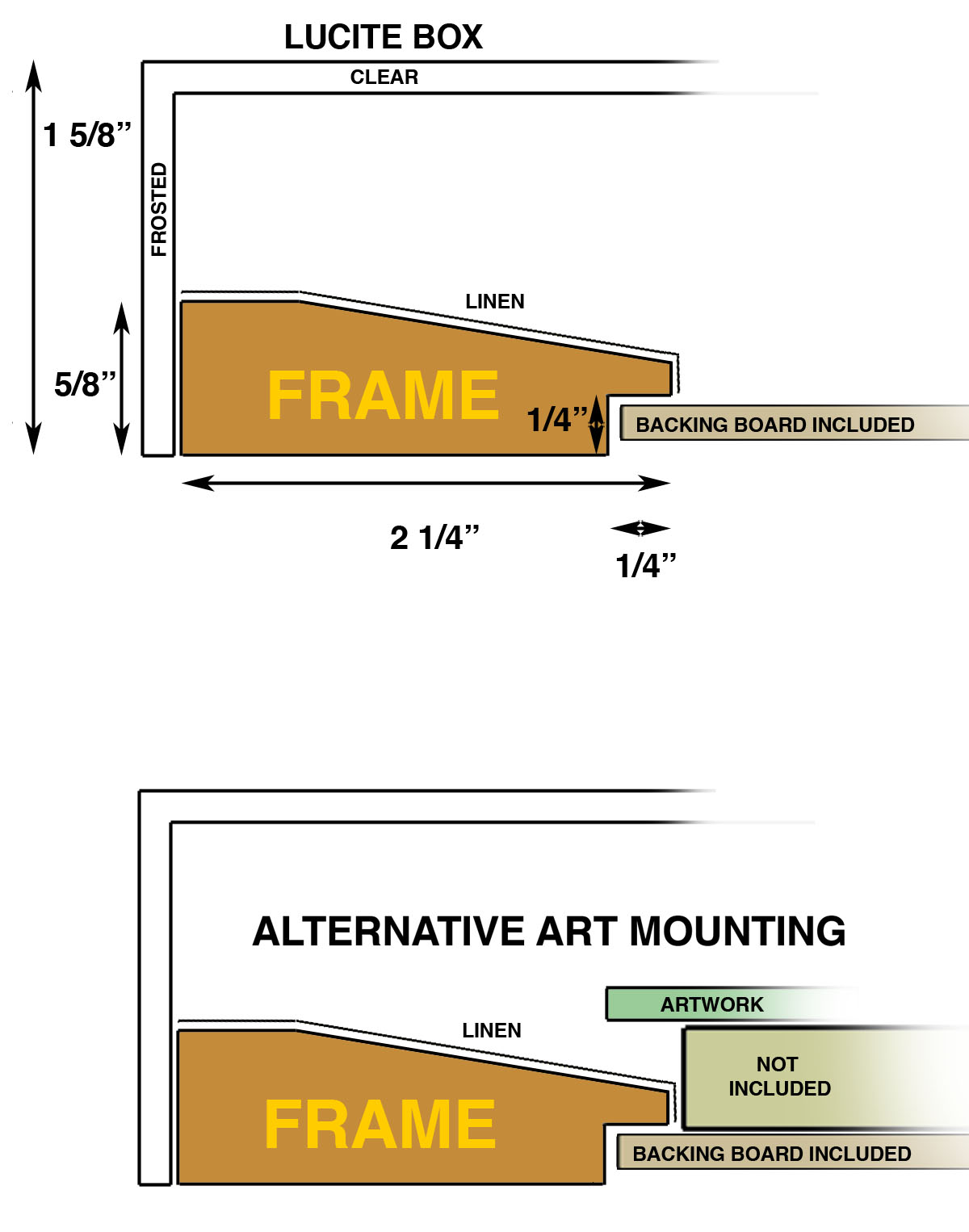 Art can also be presented floated on a board (not included) glued to the backing board.